Grognard.com: Wargames on the Web
---

The Wargaming Hobby
by Frank Chadwick; presented by Grognard.com
Wargaming is a hobby that has been growing and expanding for decades. By its very nature, each game available is very different from every other game, but all can be categorized into one of three types: board gaming, miniatures gaming, and computer gaming. The Internet is also a fertile place for wargaming.
Grognard.com lists email, USENET and web discussion areas for wargaming, as well as a guide to PBEM wargaming. The Wargamer - PBEM Computer War and Strategy Gaming contains information on PBEM play of computer wargames.
---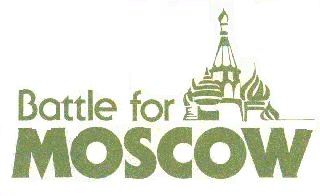 Back to Battle for Moscow home page
---

Please report any problems with this page (bfm/hobby.html).